editYoko

Yoko Ōtsutsuki (大槻陽子, Ōtsutsuki Yoko)

Personal

Gender

Female

Species

Alien

Height
Weight
Alignment

Chaotic Neutral

Kekkei Genkai

Classification
Clan

Ōtsutsuki
History
Text goes here
Appearance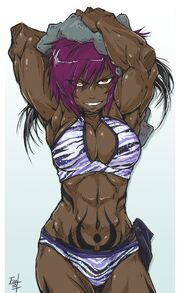 Text goes here
Personality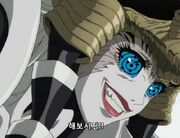 Usually very calm and calculating, Yoko is as vain and self-centered as they come. Every action she takes is predicated by the thought "
How can this help me?
". If it can't, she generally simply won't do it, regardless of how many it
would
help. She is manipulative, controlling and vindictive, often holding onto grudges for years. What she cannot win through guile, however, she is not above taking by force. Her strained psyche has snapped on a number of occasions, resulting in her launching in a murderous rampage, targeting the weak and infirm first. There are some that claim that she is, in fact, the being known as Jashin, and that her fits of murder and mayhem are what inspired the cult in his name.
==
Abilities == Text goes here
Trivia
Text goes here
Ad blocker interference detected!
Wikia is a free-to-use site that makes money from advertising. We have a modified experience for viewers using ad blockers

Wikia is not accessible if you've made further modifications. Remove the custom ad blocker rule(s) and the page will load as expected.